The Land Cruiser 200 sets new standards that makes this 4x4 the ultimate luxury and adventure companion. The comfort of its ultra-luxury and spacious interior is ensured by an easily configurable seating arrangement, an advanced air conditioning system, as well as numerous technological accessories. To handle efficiently all situations, the chassis and bodywork form an unequalled synergy of strength allowing a unique stability. Available with a petrol or diesel engine with manual or automatic transmission, it ensures powerful performance and exceptional journey. Tested in the most difficult driving conditions, the LC200 combines elegance and a premium level of comfort and safety.
---
Technical Specifications
ENGINE
Displacement (cc) : 4461
Fuel System : Direct injection
Fuel type : Diesel
DIMENSIONS
Dimensions (Lxwxh) in mm : 4950 x 1980 x 1945
Ground clearance (mm) : 230
Wheelbase (mm) : 2850
TRANSMISSION
Gearbox : Manual, Automatic
Transmission : All time 4x4
WEIGHT/CAPACITIES
Curb weight (kg) : 2750
Fuel tank capacity (L) : 93
WARRANTY
Manufacturer Warranty : 3 years / 100 000 Km
Retail Network : Toyota
Loading...
---
Models available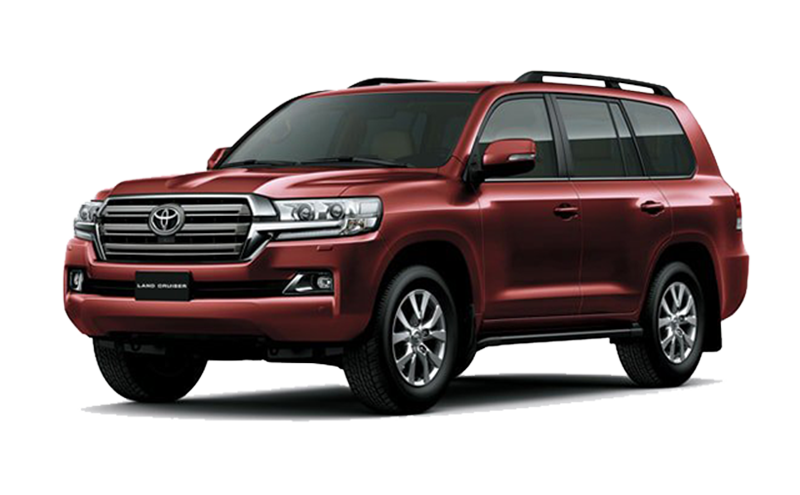 LC200 4.5L GX-R 5-MT 4x4

Air conditionning

Airbags

Door unlock alert

Parking sensor

Power windows

Spare wheel
Technical Specifications
Land Cruiser 200 LC200 4.5L GX-R 5-MT 4x4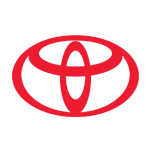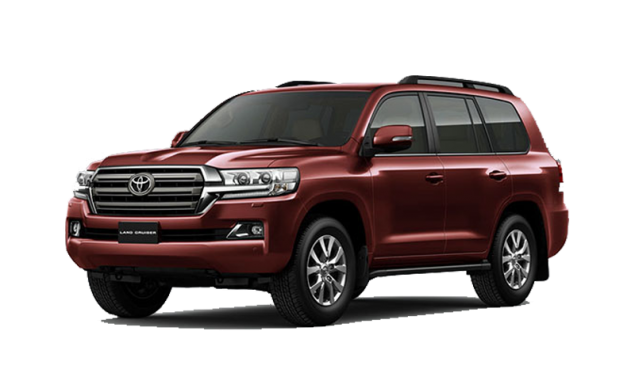 Technical Specifications
ENGINE

Displacement (cc)
4461
Engine Type
V engine
Fuel System
Direct injection
Fuel type
Diesel
Max power HP/rpm
220/3600
Max torque Nm
430/1200-3600
Number of cylinders
8
Valves/cylinder
6

BODY

Body style
Station wagon
Number of doors
5 doors

DIMENSIONS

Dimensions (Lxwxh) in mm
4950 x 1980 x 1945
Ground clearance (mm)
230
Wheelbase (mm)
2850

TRANSMISSION

Gearbox
Manual
Transmission
All time 4x4

WEIGHT/CAPACITIES

Additional fuel tank capacity (L)
45
Curb weight (kg)
2750
Fuel tank capacity (L)
93
Gross vehicle weight (kg)
3350
Number of seats
9

BRAKES

Front brake
Ventilated discs
Parking brake
Manual
Rear brake
Ventilated discs

SUSPENSIONS

Front suspension
Double triangle
Rear suspension
Coil type

TYRES

Tyre dimension
285/65 R17
Equipments
INTERIOR & COMFORT

2nd row seats
Folding 40/60
Adjustable steering wheel
Height and reach adjustable
Air conditionning
Automatic
Car mat
Yes
Central door locking
Yes
Coolbox
Yes
Cup holder(s)
Front
Driver footrest
Yes
Driver seat
Reach adjustable
Front seats
2
Gearshift & Brake lever
Urethane
Loud speakers
6
Luggage compartment
Yes
Parking sensor
Front / Rear
Plug 12V
1
Power Steering
Yes
Power windows
Front, Rear
Radio
Radio CD
Room lamps
Yes
Sequential electric windows
Front / Rear
Steering wheel
Urethane
Steering wheel audio control
Yes
Sun visor
Yes
Upholstery
Fabric
User guide
English

ACTIVE SAFETY

ABS
Yes
Brake assist
Yes
Child lock
Yes
Demister
Rear windows
Door unlock alert
Yes
Eletronic Brakeforce distribution (EBD)
Yes
Emergency warning triangle
Yes
Headlamp warning
Yes
Headlamps
Halogen
High position brake lamp
Yes
Seatbelt warning
Yes
Side turn lamp
Yes

EXTERIOR

Adjustable side mirrors
Electric
Bumper - Front&Rear
Body colour
Door handles
Black
Door mirrors
Body colour
Folding side mirrors
Electric
Footboard
Side step
Front bumpers
Body colour
Front grill
Chrome
Mudguars
Front, Rear
Rear bumpers
Body colour
Roof rack
Yes
Snorkel
Yes
Wheels
Steel with hubcap
Windscreen
Tinted

PASSIVE SAFETY

Airbags
Passenger
Anti-theft alarm
Yes
Emergency kit
Yes
Fire extinguisher
Yes
Headrests
Rear
Number of spare wheels
1
Retractable steering wheel
Yes
Seatbelt pretentioner
Rear
Seatbelts - 2nd row
3 x 3 points
Seatbelts - 3rd row
3 x 3 points
Seatbelts - Front
2 x 3 points
Spare wheel
Steel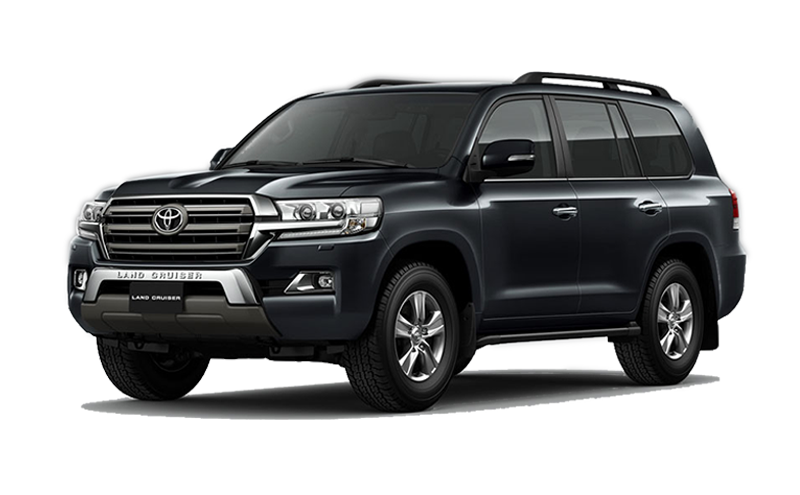 LC200 4.5L GX-R 6-AT 4x4

Air conditionning

Airbags

Door unlock alert

Parking sensor

Power windows

Spare wheel
Technical Specifications
Land Cruiser 200 LC200 4.5L GX-R 6-AT 4x4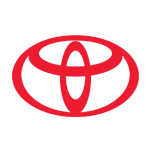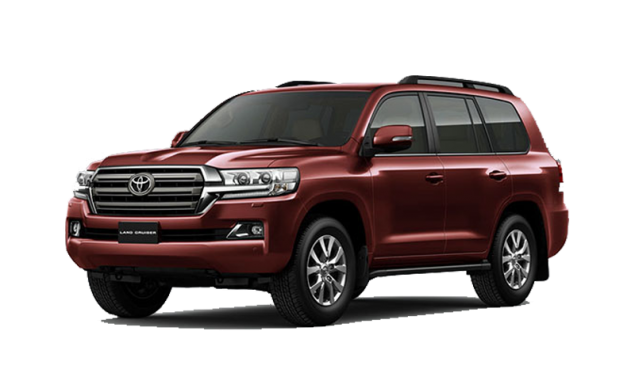 Technical Specifications
ENGINE

Displacement (cc)
4461
Engine Type
V engine
Fuel System
Direct injection
Fuel type
Diesel
Max power HP/rpm
235/3200
Max torque Nm
615/1800-2200
Number of cylinders
8
Valves/cylinder
6

BODY

Body style
Station wagon
Number of doors
5 doors

DIMENSIONS

Dimensions (Lxwxh) in mm
4950 x 1980 x 1945
Ground clearance (mm)
230
Wheelbase (mm)
2850

TRANSMISSION

Gearbox
Automatic
Transmission
All time 4x4

WEIGHT/CAPACITIES

Additional fuel tank capacity (L)
45
Curb weight (kg)
2750
Fuel tank capacity (L)
93
Gross vehicle weight (kg)
3350
Number of seats
8

BRAKES

Front brake
Ventilated discs
Parking brake
Manual
Rear brake
Ventilated discs

SUSPENSIONS

Front suspension
Double triangle
Rear suspension
Coil type

TYRES

Tyre dimension
285/65 R17
Equipments
INTERIOR & COMFORT

2nd row seats
Folding 40/60
3rd row seats
Folding
Adjustable steering wheel
Height and reach adjustable
Air conditionning
Automatic
Car mat
Yes
Central armrest
Front
Central door locking
Yes
Coolbox
Yes
Cup holder(s)
Front
Driver footrest
Yes
Driver seat
Reach adjustable
Front seats
2
Gearshift & Brake lever
Urethane
Keyless entry system
Yes
Locking glove box
Yes
Loud speakers
6
Luggage compartment
Yes
Parking sensor
Front / Rear
Plug 12V
1
Power Steering
Yes
Power windows
Front, Rear
Push & start system
Yes
Radio
Radio CD
Room lamps
Yes
Sequential electric windows
Front / Rear
Smart keys
Yes
Steering wheel
Leather
Steering wheel audio control
Yes
Sun visor
Yes
Touchscreen
6"
Upholstery
Fabric
User guide
English
Videocamera
Rear

ACTIVE SAFETY

ABS
Yes
Brake assist
Yes
Child lock
Yes
Cruise control
Yes
Demister
Rear windows
Door unlock alert
Yes
Eletronic Brakeforce distribution (EBD)
Yes
Emergency warning triangle
Yes
Headlamp warning
Yes
Headlamps
Full LED
High position brake lamp
Yes
Seatbelt warning
Yes
Side turn lamp
Yes

EXTERIOR

Adjustable side mirrors
Electric
Bumper - Front&Rear
Body colour
Door handles
Black
Door mirrors
Body colour
Folding side mirrors
Electric
Footboard
Rear step
Front bumpers
Body colour
Front grill
Chrome
Mudguars
Rear, Front
Rear bumpers
Body colour
Roof rack
Yes
Snorkel
Yes
Spoiler
Rear
Wheels
Alloy
Windscreen
Tinted

PASSIVE SAFETY

Airbags
Passenger
Anti-theft alarm
Yes
Emergency kit
Yes
Fire extinguisher
Yes
Headrests
Rear
Number of spare wheels
1
Retractable steering wheel
Yes
Seatbelt pretentioner
Rear
Seatbelts - 2nd row
3 x 3 points
Seatbelts - 3rd row
3 x 3 points
Seatbelts - Front
2 x 3 points
Spare wheel
Steel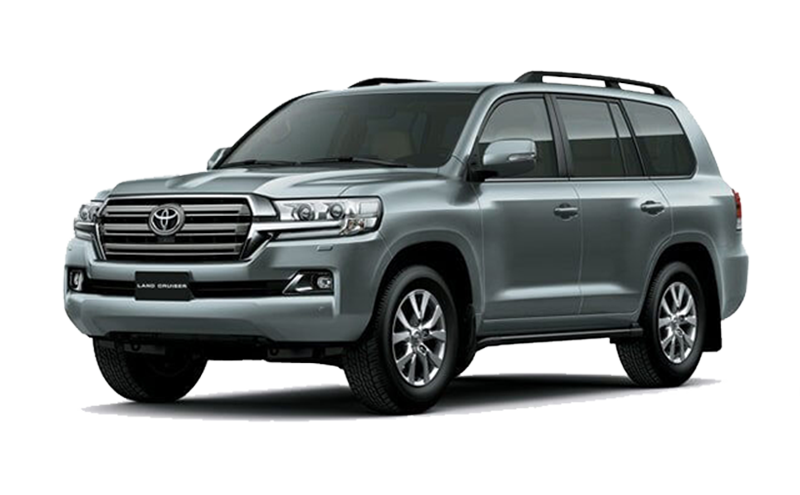 LC200 4.5L VX 6-AT 4x4

Air conditionning

Airbags

Door unlock alert

Electronic stability control

Fog lamps

Hill-start assist control

Immobilizer

Parking sensor

Power windows

Spare wheel
Technical Specifications
Land Cruiser 200 LC200 4.5L VX 6-AT 4x4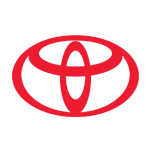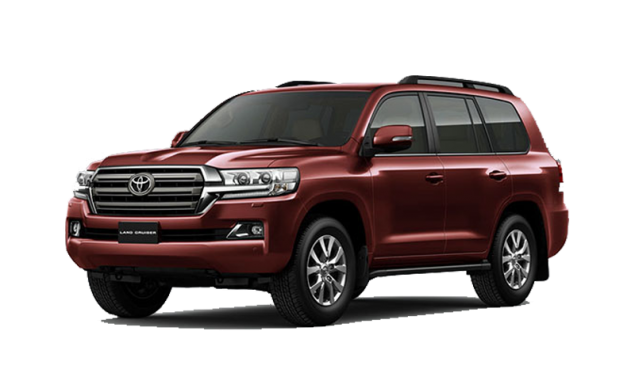 Technical Specifications
ENGINE

Displacement (cc)
4461
Engine Type
V engine
Fuel System
Direct injection
Fuel type
Diesel
Max power HP/rpm
235/3200
Max torque Nm
615/1800-2200
Number of cylinders
8
Valves/cylinder
6

BODY

Body style
Station wagon
Number of doors
5 doors

DIMENSIONS

Dimensions (Lxwxh) in mm
5025 x 1980 x 1945
Ground clearance (mm)
230
Wheelbase (mm)
2850

TRANSMISSION

Gearbox
Automatic
Transmission
All time 4x4

WEIGHT/CAPACITIES

Additional fuel tank capacity (L)
45
Curb weight (kg)
2800
Fuel tank capacity (L)
93
Gross vehicle weight (kg)
3350
Number of seats
8

BRAKES

Front brake
Ventilated discs
Parking brake
Manual
Rear brake
Ventilated discs

SUSPENSIONS

Front suspension
Double triangle
Rear suspension
Coil type

TYRES

Tyre dimension
285/65 R17
Equipments
INTERIOR & COMFORT

2nd row seats
Folding 40/60
3rd row seats
Folding
Adjustable steering wheel
Electric height and reach adjustable
Air conditionning
Automatic multi-zone
Car mat
Yes
Central armrest
Front
Central door locking
Yes
Coolbox
Yes
Cup holder(s)
Front
Day/night automatic rearview mirror
Yes
Driver footrest
Yes
Driver seat
Height and reach adjustable
Front seats
2
Gearshift & Brake lever
Leather
Handsfree kit
Yes
Keyless entry system
Yes
Locking glove box
Yes
Loud speakers
6
Panoramic Sunroof
Yes
Parking sensor
Front / Rear
Plug 12V
3
Power seats
Driver & Passenger
Power Steering
Yes
Power windows
Front, Rear
Radio
Radio CD / MP3
Room lamps
Yes
Sequential electric windows
Front / Rear
Smart keys
Yes
Steering wheel
Leather
Steering wheel audio control
Yes
Sunroof
Electric
Touchscreen
6"
Upholstery
Leather
User guide
English
Videocamera
Rear

ACTIVE SAFETY

ABS
Yes
Brake assist
Yes
Cruise control
Yes
Daytime running lights
LED
Demister
Rear windows
Door unlock alert
Yes
Electronic stability control
VSC
Eletronic Brakeforce distribution (EBD)
Yes
Emergency warning triangle
Yes
Fog lamps
Front
Headlamps
Full LED
High position brake lamp
Yes
Hill-start assist control
Yes
Immobilizer
Yes
Seatbelt warning
Yes
Side turn lamp
Yes

EXTERIOR

Adjustable side mirrors
Electric
Bumper - Front&Rear
Body colour
Door handles
Body colour
Door mirrors
Body colour
Folding side mirrors
Electric
Footboard
Side step
Front bumpers
Body colour
Front grill
Chrome
Mudguars
Front, Rear
Rear bumpers
Body colour
Roof rail
Yes
Roof rail
Yes
Spoiler
Rear
Wheels
Alloy

PASSIVE SAFETY

Airbags
Side & Curtains, Passenger, Driver
Anti-theft alarm
Yes
Fire extinguisher
Yes
Headrests
2nd row, Rear, Front
Height adjustable lights
Automatic
Number of spare wheels
1
Seatbelts - 2nd row
3 x 3 points
Seatbelts - 3rd row
3 x 3 points
Seatbelts - Front
2 x 3 points
Spare wheel
Alloy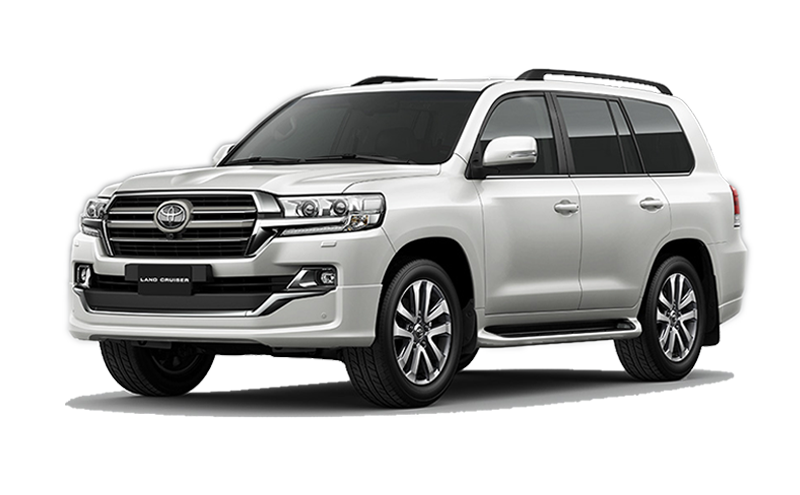 LC200 4.5L VX-R 6-AT 4x4

Air conditionning

Airbags

Connections

Door unlock alert

Electronic stability control

Fog lamps

Hill-start assist control

Immobilizer

Power windows

Spare wheel
Technical Specifications
Land Cruiser 200 LC200 4.5L VX-R 6-AT 4x4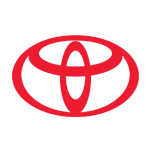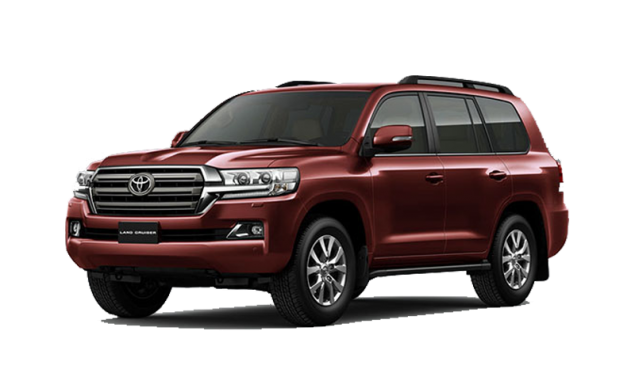 Technical Specifications
ENGINE

Displacement (cc)
4461
Engine Type
V engine
Fuel System
Direct injection
Fuel type
Diesel
Max power HP/rpm
235/3200
Max torque Nm
615/1800-2200
Number of cylinders
8
Valves/cylinder
6

BODY

Body style
Station wagon
Number of doors
5 doors

DIMENSIONS

Dimensions (Lxwxh) in mm
4985 x 1980 x 1945
Ground clearance (mm)
230
Wheelbase (mm)
2850

TRANSMISSION

Gearbox
Automatic
Transmission
All time 4x4

WEIGHT/CAPACITIES

Additional fuel tank capacity (L)
45
Curb weight (kg)
2840
Fuel tank capacity (L)
93
Gross vehicle weight (kg)
3400
Number of seats
8

BRAKES

Front brake
Ventilated discs
Parking brake
Manual
Rear brake
Ventilated discs

SUSPENSIONS

Front suspension
Double triangle
Rear suspension
Coil type

TYRES

Tyre dimension
285/50 R20
Equipments
INTERIOR & COMFORT

2nd row seats
Folding 40/60
3rd row seats
Folding
Adjustable steering wheel
Electric height and reach adjustable
Air conditionning
Automatic multi-zone
Car mat
Yes
Central armrest
Front
Central door locking
Yes
Central door locking while driving
Yes
Connections
USB, Aux, Bluetooth, Voice control
Coolbox
Yes
Cup holder(s)
Front
Day/night automatic rearview mirror
Yes
Driver footrest
Yes
Driver seat
Height and reach adjustable
Front seats
2
Gearshift & Brake lever
Leather
Handsfree kit
Yes
Keyless entry system
Yes
Locking glove box
Yes
Loud speakers
8 and more
Memory seats
Yes
Multi-media system
DVD reader - Front
Panoramic Sunroof
Yes
Plug 12V
1
Power seats
Driver & Passenger
Power Steering
Yes
Power windows
Front, Rear
Push & start system
Yes
Radio
Radio MP3
Room lamps
Yes
Sequential electric windows
Front / Rear
Smart keys
Yes
Steering wheel
Leather
Steering wheel audio control
Yes
Sunroof
Electric
Touchscreen
6"
Upholstery
Leather
User guide
English
Videocamera
Front / Rear / Side

ACTIVE SAFETY

ABS
Yes
Automatic light control system
Yes
Brake assist
Yes
Cruise control
Yes
Daytime running lights
LED
Demister
Rear windows
Door unlock alert
Yes
Electronic stability control
VSC
Eletronic Brakeforce distribution (EBD)
Yes
Emergency warning triangle
Yes
Fog lamps
Front
Headlamps
Full LED
High position brake lamp
Yes
Hill-start assist control
Yes
Immobilizer
Yes
Seatbelt warning
Yes
Side turn lamp
Yes

PASSIVE SAFETY

Active headrests
Yes
Airbags
Driver, Side & Curtains, Passenger
Anti-theft alarm
Yes
Brake assist
Yes
Fire extinguisher
Yes
Headrests
2nd row, Rear, Front
Height adjustable lights
Automatic
Number of spare wheels
1
Seatbelts - 2nd row
3 x 3 points
Seatbelts - 3rd row
3 x 3 points
Seatbelts - Front
2 x 3 points
Spare wheel
Alloy

EXTERIOR

Adjustable side mirrors
Electric
Bumper - Front&Rear
Body colour
Door handles
Chrome
Door mirrors
Body colour
Folding side mirrors
Electric
Footboard
Rear step
Front bumpers
Body colour
Front grill
Chrome
Mudguars
Front
Rear bumpers
Body colour
Roof rail
Yes
Roof rail
Yes
Spoiler
Rear
Wheels
Alloy
Windscreen
Laminated
---
Gallery