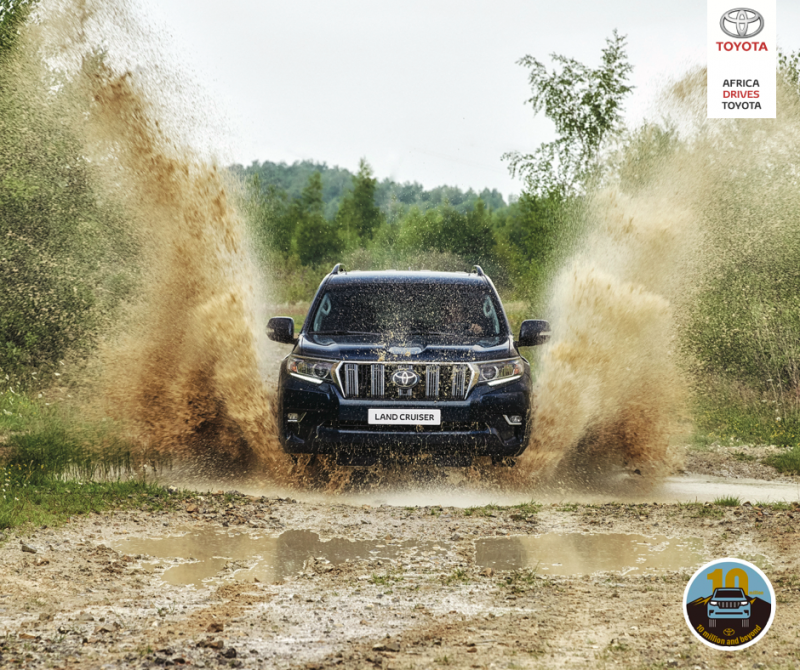 2019, October 14
Gratitude for the customers who have trusted in Toyota and purchased successive generations of the Land Cruisers.
A Symbol of Built-in Strength and Trust!
Did you know that Land Cruiser is Toyota's longest-running series of models? Production of the first generation of the Land Cruiser began in 1951as Toyota's version of a Jeep-like vehicle and as of 2019, the sales of the Land Cruiser totaled more than 10 million units worldwide.

For almost seven decades, the name Land Cruiser has dominated rugged terrain all across the world. Renowned for its utility whenever it was driven, the Land Cruiser boosted durability and endurance like no other. The 10 million Land Cruisers sold over the course of the past 68 years have been used in a variety of different roads, and they have contributed to the refinement of Toyota cars. With a heritage that dates back over half a century, the Land Cruiser's off-road performance has earned it a rock-solid status of reliability.
Sales by Region and production volume in 2018
At present, the Land Cruiser is sold in approximately 170 countries and regions worldwide, and in 2018, approximately 400,000 units were sold.
While the majority of production takes place in Japan, CKD production takes place in Kenya and Portugal.
During 68 years, since the first Land Cruiser was developed, we were striving to deliver the highest quality to our customers. Providing customer satisfaction by constantly improving and developing new series of Land Cruiser.
We are looking forward to going beyond and reach new milestones together with our customers.
Back to the list