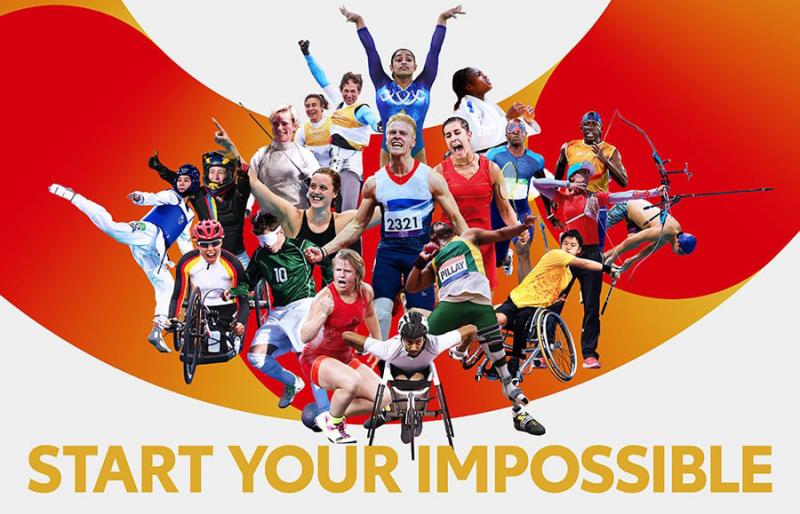 2019, November 18
MOBILITY FOR ALL
The 'Start Your Impossible 'initiative also marks Toyota's commitment to transform into a mobility company, supporting the creation of a more inclusive, sustainable and mobile society in which everyone can challenge their impossibility. Toyota was bringing innovations for more than 85 years, and now has the greatest mission yet, giving the freedom of movement to humankind. Because, when we are free to move, anything is possible.
As the Olympic and Paralympic games in Tokyo 2020 are getting closer and closer, preparation is speeding up.
Toyota, as the first worldwide mobility partner of Olympic and Paralympic organizations, is preparing to bring 3700 mobility products on the ground to help the Olympians and Paralympians to move.
There is a line of products powering Tokyo 2020 and beyond: MOBILITY PRODUCTS
MIRAI
Toyota is also on a journey to achieve its own impossible: an emission-free society.
The first step towards this is Mirai, a car that only emits drops of water.
About Toyota's Top Olympic Partnership and Worldwide Paralympic Partnership
Toyota became the official worldwide mobility partner of the Olympic and Paralympic Committees in 2015 for the 2017-2024 period, covering the Olympic and Paralympic Winter Games PyeongChang 2018 (South Korea) and Beijing 2022 (China) and the Olympic and Paralympic Games of Tokyo 2020 (Japan) and Paris 2024 (France). As a partner, Toyota aims to encourage creating a peaceful society without discrimination through sports and is committed to creating a sustainable society through mobility. Toyota's values of continuous improvement and respect for people are shared by The Olympic and Paralympic Games, which brings together the entire world in friendship and solidarity to celebrate the highest realization of human potential. Toyota believes that mobility goes beyond cars; it is about overcoming challenges and making dreams come true, which is encapsulated in the company's "Start Your Impossible" corporate initiative and is the basis for its transformation from a car company to a mobility company. When you are free to move, anything is possible.
*Toyota is also a global partner of Special Olympics since 2017.
Back to the list